"England players traveled to Budapest in Hungary to have a world cup qualifying match against Hungary. The game took its genesis, England players kneeled down to show their respect and fight against racism of any kind in football while Hungary fans applauded against the action England players were doing.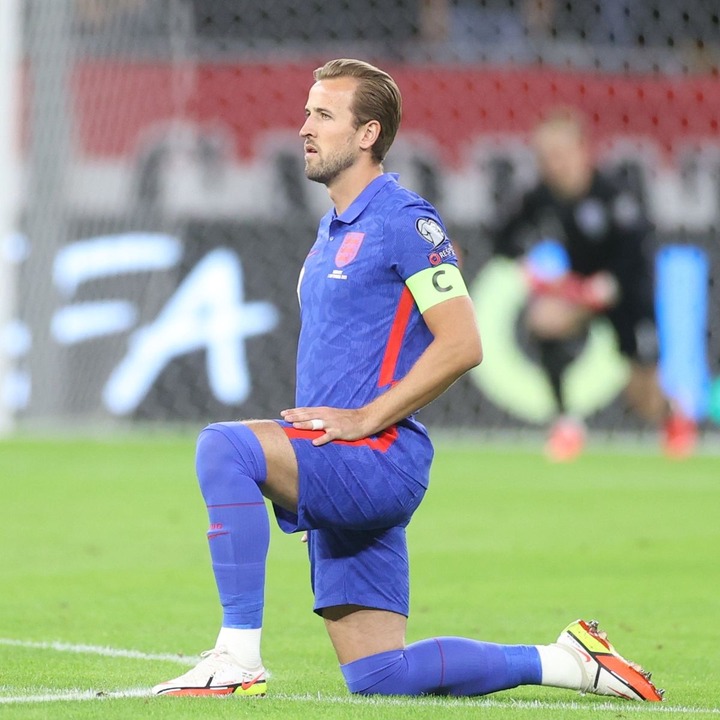 Image via Getty showing an England player kneeling in respect to fight against racism.
The half time match went off with a draw. The second match took its gear, at 62′ minutes Raheem Sterling opened the first goal when he netted the goal. Hungary fans threw pellets and bottles against him. Harry Kane, Harry Maguire and Declan rice netted their goals totaling to four goals with Hungary team scoring nothing upto the revelation of the football.
Image via Getty showing Raheem Sterling scoring his goal and celebrating.
Harry South Gate, the England coach responded that he was not aware of it because he was sitting in the bench. However he said the action will be taken against the racists as he added that they have the evidence since they have recorded the footage of the fans taking the bad action against black players. He continued to state that not only Hungary should be judged against their racists act but even England fans. They sarcastically showed racists act in the final Euro 2020 campaign."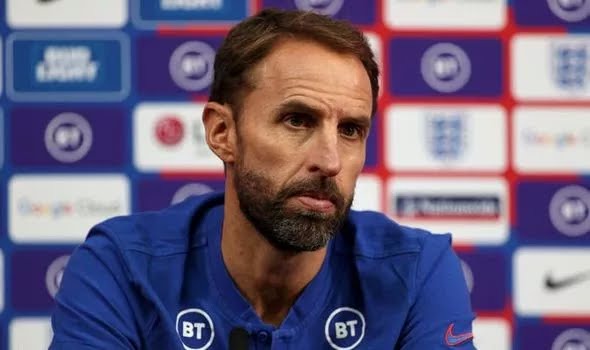 Image via Getty showing Harry South Gate in the TV interview.